Health Rudra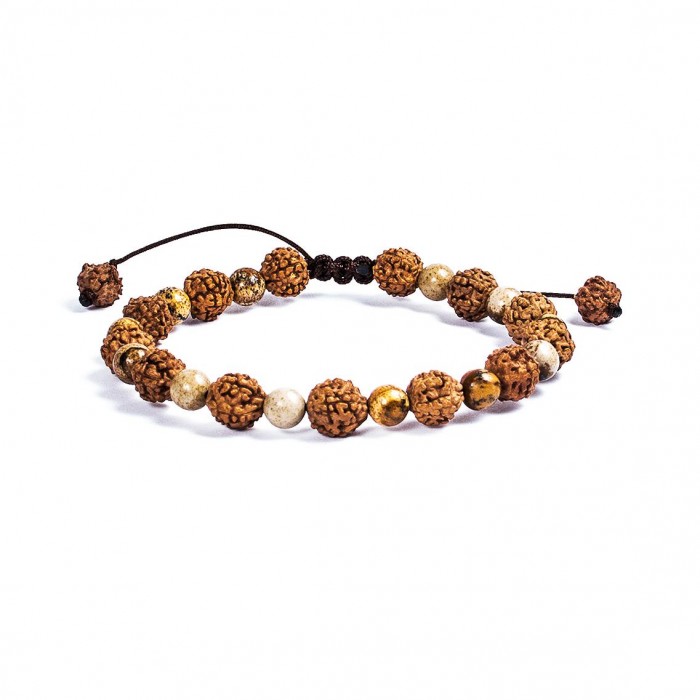 The Health Rudraksha brings together the powerful 5 mukhis Rudraksha and Jasper, also named "The Mother of all stones". The Jasper is a real health talisman that brings alignment and healing to the mind, body and soul. It can help improve one's overall health and release stress and negative energies.
Affirmations: "I am ready to enjoy perfect health. My body is getting stronger and healthier every day. All of my cells know what to do in order to heal. I am the picture of positive energy and well-being. I am perfectly healthy in body, mind and spirit. Good health is my birth right. I bless my body daily and take good care of it."
What size are you ?
Wrap a tape measure around your wrist.
Make a note of the number at the point where the tape meets the 0.
Choose your corresponding size from below table:
S: 15 - 16.5 cm
M: 16.5 - 18 cm
L: 18 - 19.5 cm
XL: 19.5 - 21 cm
In between two sizes?
Choose the smaller one!
If you have any questions, please contact us.