Om Mani Päd Me Hum Rudra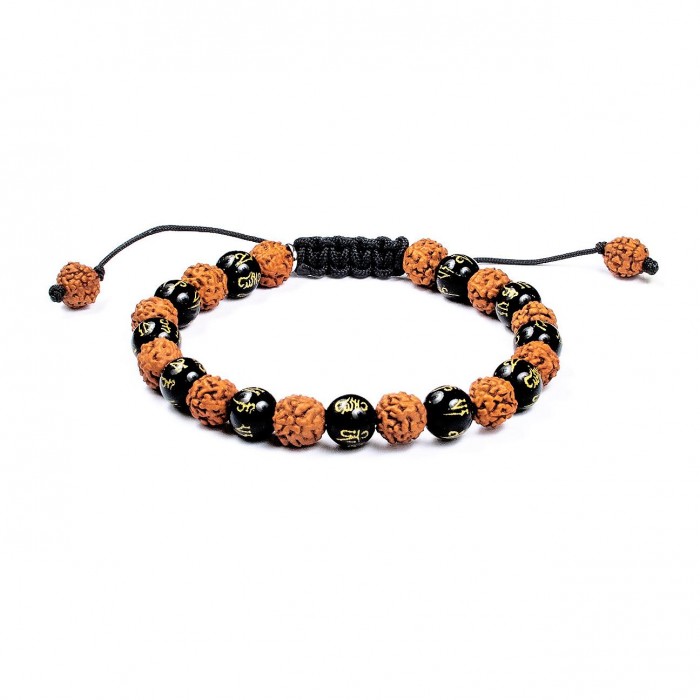 Beautiful and powerful combination of 5 mukhis Rudraksha and black quartz engraved with mantra " Om Mani Pädme Hum " - the most beneficial mantra.
This is an easy to say yet quite powerful mantra. The wearer of this powerful Talisman will gain the power to accomplish the 6 perfections:
OM will help the wearer be more generous, purifying his/her ego and pride ;
MA is for ethics and will eliminate jealousy and lust for entertainment;
NI helps the person have more patience and purifies her/his passions and desires;
PÄD will help the person be more perseverent and will purify own ignorance ;
ME helps be more focused and concentrated, eliminating the need for greed and possessiveness;
HUM offers wisdom and helps eliminate aggression and hatred.
The daily recitation of this mantra will help the wearer achieve perfection in the six practices from generosity to wisdom and concentration.
This Talisman is perfect for own use, but can also be a special gift for a loved one ( your partner or a teenager child ).
What size are you ?
Wrap a tape measure around your wrist.
Make a note of the number at the point where the tape meets the 0.
Choose your corresponding size from below table:
S: 15 - 16.5 cm
M: 16.5 - 18 cm
L: 18 - 19.5 cm
XL: 19.5 - 21 cm
In between two sizes?
Choose the smaller one!
If you have any questions, please contact us.