Rudra of Well-being, Balance and Purification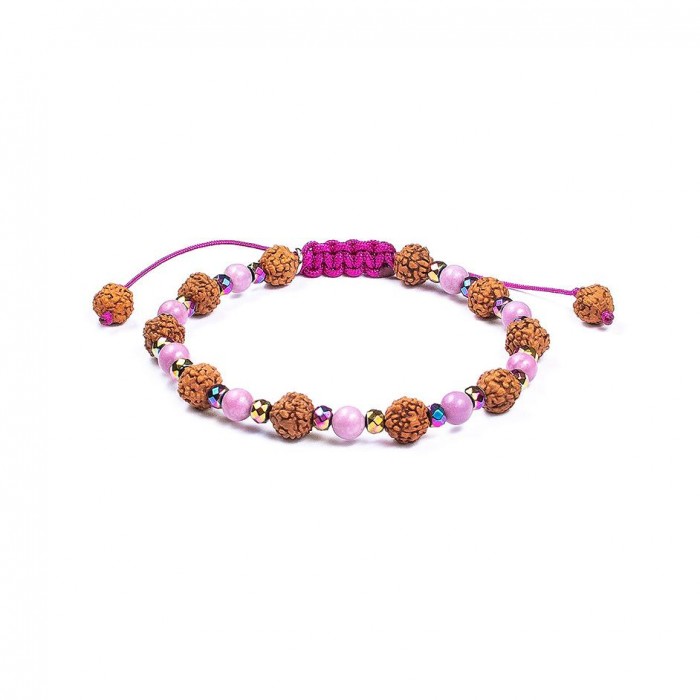 This Talisman is activated and blessed to act like a spiritual balm to your heart and mind, which have been affected by emotional wounds or emotional stress.
Wearing this combination of 5 mukhis Rudraksha and semiprecious stones will promote inner relaxation and will calm and stabilize your mood swings.
You need this purification talisman in your life if you want to enhance your spirituality by opening your heart and clearing your thoughts.
This Rudra's powerful energies are good in eliminating your emotional exhaustion, and can help if you are prone to panic attacks.
Rudra of Well-being, Balance and Purification will give you a deeper awareness of how life works, and it will help you find your purpose of being here in this world. It will also enhance your intuition which can be a great asset in your daily life.
What size are you ?
Wrap a tape measure around your wrist.
Make a note of the number at the point where the tape meets the 0.
Choose your corresponding size from below table:
S: 15 - 16.5 cm
M: 16.5 - 18 cm
L: 18 - 19.5 cm
XL: 19.5 - 21 cm
In between two sizes?
Choose the smaller one!
If you have any questions, please contact us.