7 Chakras Healing Rudra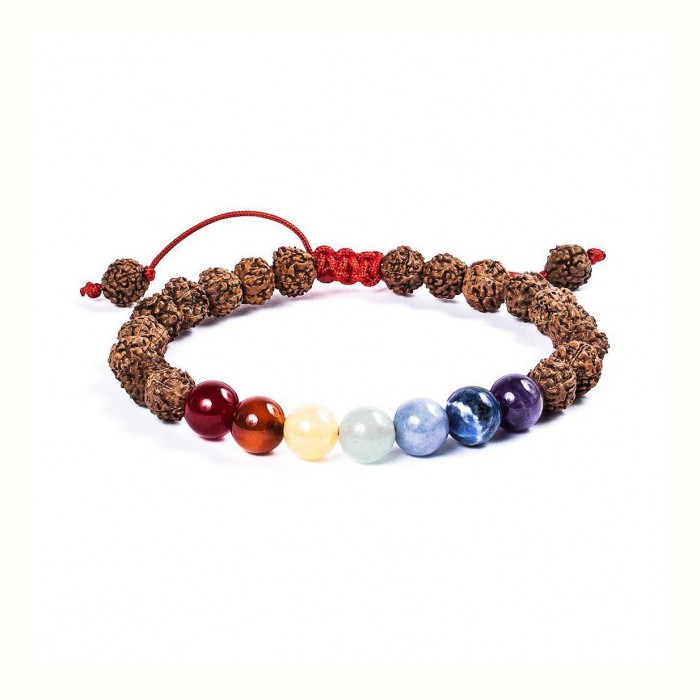 Heal your Chakras to create happiness, improve your longevity and look awesome ! This women's bracelet is a luxurious and powerful combination of the main chakra semi-precious gems: jade, carnelian, calcite, aventurine, angelite, sodalite and amethyst. It helps balance, align and cleanse your chakras and will help you raise the vibration or energy of your subtle body. 7 Chakras Healing Rudra is one of the most powerful combinations that we have made.

Affirmations: " All my Chakras are functioning properly. I look and feel great. I unconditionally love and approve of myself and my body all the time. I am enough. I am positively empowered. "
What size are you ?
Wrap a tape measure around your wrist.
Make a note of the number at the point where the tape meets the 0.
Choose your corresponding size from below table:
S: 15 - 16.5 cm
M: 16.5 - 18 cm
L: 18 - 19.5 cm
XL: 19.5 - 21 cm
In between two sizes?
Choose the smaller one!
If you have any questions, please contact us.