Money & Prosperity Rudra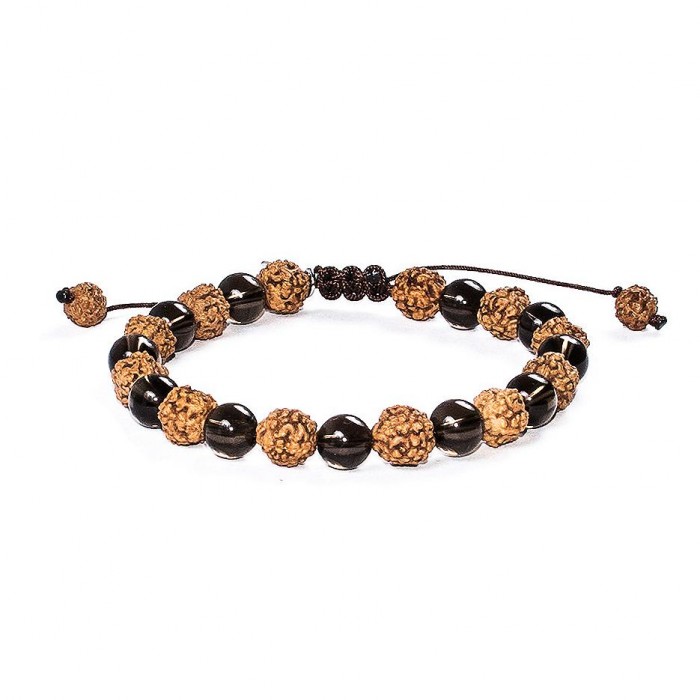 The Smoky Quartz and 5 mukhis Rudraksha brings prosperity, money and general abundance. Wear this classic, yet sophisticated Rudra Love bracelet if you need help in reaching business goals, making good financial decisions, as well as manifesting your financial dreams and plans into reality.
Affirmations: " Prosperity is drawn to me. I move from poverty thinking to prosperity thinking and my finances reflect this change. I am aligned with the energy of prosperity and abundance. From this moment forward I am choosing to be a magnet to financial prosperity. I am worth making more money."
What size are you ?
Wrap a tape measure around your wrist.
Make a note of the number at the point where the tape meets the 0.
Choose your corresponding size from below table:
S: 15 - 16.5 cm
M: 16.5 - 18 cm
L: 18 - 19.5 cm
XL: 19.5 - 21 cm
In between two sizes?
Choose the smaller one!
If you have any questions, please contact us.