Talisman against energetic vampires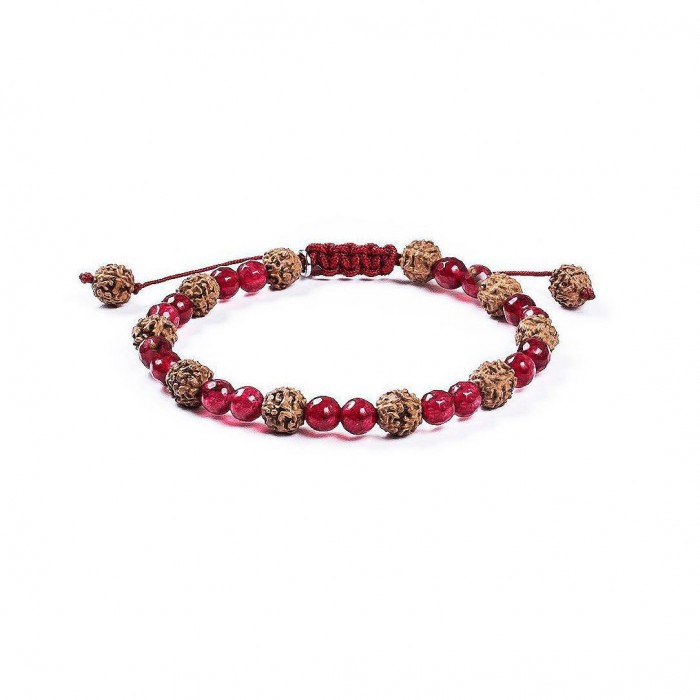 This powerful talisman has been created to protect you against energetic vampires. An energetic vampire is a person that is stealing your energy, happiness and joy, a person that is complaining a lot, a drama queen, he or she is unhappy and constantly moaning. Anyone can be an energetic vampire: family, friends, colleagues, neighbours, shop assistants, the person sitting beside you on the bus.
Enegetic vampires cannot sustain their own energy or life force so they feed off others who are at a higher energetic level. A meet up with an energetic vampire, or even a phone call, can leave you feeling stressed out, guilty, sick, unfocused, exhausted, fearful, tired, unhappy or you might even develop a headache.
By wearing this powerful talisman every day you will be able to protect yourself against all types of energetic vampires.
What size are you ?
Wrap a tape measure around your wrist.
Make a note of the number at the point where the tape meets the 0.
Choose your corresponding size from below table:
S: 15 - 16.5 cm
M: 16.5 - 18 cm
L: 18 - 19.5 cm
XL: 19.5 - 21 cm
In between two sizes?
Choose the smaller one!
If you have any questions, please contact us.